Welcome to the New Granger Middle School PTA Website
*If you already have a Membership Toolkit account with another organization,
you can use the same log-in here.*
Click here for the Granger Middle School Google Calendar
---
Granger Middle School PTA Membership
By joining the PTA, you help us meet our school's needs that are outside the scope of their budget. You also get great discounts, locally and nationally. When you go a step further and volunteer to help with events — or join our board — you set a fine example for our students to follow, and greatly encourage our teachers and staff.
Win $1,000 for Granger Middle School
Do you know a school volunteer who deserves special recognition? BMO Harris Bank sponsors the Volunteer of the Month program to honor a deserving volunteer who has generously given his or her time to support our students and schools. The volunteer's school will receive $1,000. Any District 204 staff member or community member can nominate a volunteer. Each nomination submitted will be kept on file for consideration during the 2018-19 school year.
To nominate a volunteer, visit Volunteer of the Month.
Know a Staff Member Making a Difference?
The Indian Prairie Educational Foundation is partnering with District 204 to recognize staff members who go above and beyond to make a difference in the lives of our students. During the school year, staff members are selected to receive the A+ Award. Winners receive a visit from the A+ Award surprise team and a check for $500 to use in their school. Recipients do not have to be classroom teachers. Any staff member in the school who has made a difference is eligible. We strongly encourage student nominations. Parents, alumni, and community members are also encouraged to submit a nomination. All nominations submitted will be kept for consideration until the end of the current school year. Nominees must be current District 204 employees.
To nominate a District 204 staff member, visit A+ Award.
---
Welcome to the 2018-2019 Reflections Program!

Theme: Heroes Around Me

We have such a wonderful community here at Granger, there are bound to be many heroes around you to spark your creative energies!


Please fill out the entry form carefully with all information. All entries must include an artist's statement that explains how your art reflects this year's theme "Heroes Around Me". In order to advance in the judging, the submission must demonstrate what the theme means to you and how it is represented in your work.

The deadline for entry is Friday November 2nd. Entries may be dropped off at the Granger office by end of school November 2nd.


There are seven categories, and you may enter as many times as you like in as many categories as you like. Please read and follow the requirements for each category carefully as we cannot accept entries that do not comply.




---
TEAM GRANGER SPIRIT SQUAD
SUNDAY, OCT 21 @ 7:20 A.M.
Join us in representing Granger and cheering on the runners at the Naperville Half Marathon and 5K this Sunday, October 21.
Team Granger Runners - Dawn Malartsik (parent), Dwight Nelson (staff), Jon Malartsik (parent), Kelly Coyle (parent), Mike Purcell (parent), Mohan Kumar (parent),Rich Vine (staff), Shrirang Telang (parent), Spencer Coyle (parent), and Trudie Ranson (parent).
We love providing the opportunity to engage students, staff and parents at Granger school in a way that supports runners who are raising money on your behalf. Last year, the #1 comment we got on our runner post-race surveys was how incredibly helpful ALL of our spirit squads were on race day.
Runners truly appreciate your efforts!
Go Team Granger and IPEF!
---
Granger School Fundraiser Item Pick-up
A reminder that on Monday, October 15 fundraiser items that were ordered in early September will be delivered to Granger. Items can be picked up by students at the end of the school day in the cafeteria. If your child sold several items it is recommended that a parent help pick up these items from the cafeteria between 3:00 and 4:30 (Some of the boxes will be too large to travel with on the school bus). Students should attempt to deliver the items to individuals who ordered by the end of the week.
---
LMC Pumpkin Contest
First Annual Granger LMC Pumpkin contest!
All students are encouraged to participate in decorating their pumpkin as a character of a book!

Completed pumpkins are due to LMC on Tuesday, Oct. 23rd in the morning. All students will vote for their favorite choice on Oct 24th. Prizes and pride abound!

Please see the Library Media Center tab on the left side of the Granger website for additional rules and information or email joan_fitzgerald@ipsd.org with any questions

.

---
Fall Parent-Teacher Conferences
Conferences are coming November 1st and 5th. All middle school conferences are by appointment only and are scheduled for 20-minute blocks of time. When signing up for conferences you will sign up to conference with your students' academic team. Encore teachers may be available to attend team conferences but will also be available in the cafeteria for 1:1 conversation. This year parents will access PowerPTC, the online conference scheduler through their students Home Access account. If you have not set up a Home Access Account please see the attached Directions to Access PowerPTC from Home Access.
---
Order your 2018-2019
Granger Middle School Yearbook
Books are on sale for $20.00 and will be distributed at the end of the school year.
To order, log on to our secure website: YearbookOrderCenter.com
Order # is 8987
Please be sure to complete your order by Wednesday, October 31st.
Yearbooks will not be available for sale at the end of the school year!
---
GRANGER Photography Club 2018 - 2018
ALL students, grades 6, 7, 8 (limited to 50 students total)

Sponsors: Mrs. Wiora & Mrs. Campbell

What will we be doing?

Taking photos and manipulating photos! This club is run by the Granger Photography Club members, with learning facilitated by Mrs. Wiora and Mrs. Campbell. We will determine the path of the club at the first meeting! YOU get to decide!

Some suggestions include:
• Practice taking pictures
• Become expert at camera settings
• Learn to edit photographs
• Create brochures, postcards, greeting cards, calendars, or flyers using photography
• Photo apps for mobile devices
• Adobe Creative Cloud
• Blogging
• Photojournalism

Come to the first meeting on October 1st to find out more!

What to bring (if you have them):
Camera and/or phone
Cord for connecting to computer
Jump drive with photos (if you have them on a computer)
http://ipsdweb.ipsd.org/newsfiles/news_100522_1.pdf
GRANGER Yearbook Club 2018 - 2018
COME JOIN THE YEARBOOK CLUB

Are you interested in leaving your mark on the 2018-2019 school year? Then come be a part of Granger's Yearbook Club. We need dedicated, enthusiastic, and creative sixth, seventh, and eighth graders. As a member of the Yearbook Club you'll have the opportunity to:
Choose this year's cover design
Assist in organizing sales
Decide which pictures make it into the yearbook
Design yearbook pages
Get a sneak peek of the final product
And…Have fun with friends!

Come join Mrs. Kathy White and Mrs. Edwards for our 1st meeting: Tuesday, October 2nd from 3:05 – 4:00 in the LMC

The Yearbook Club will meet on the following Tuesdays from 3:05-4:00:
October 2nd (cover design), December 4th & 11th, January 15th & 29th, and February 12th

** All club dates are subject to change based on the needs of the yearbook. Please listen to the morning announcements for these changes. **
http://ipsdweb.ipsd.org/newsfiles/news_100579_1.pdf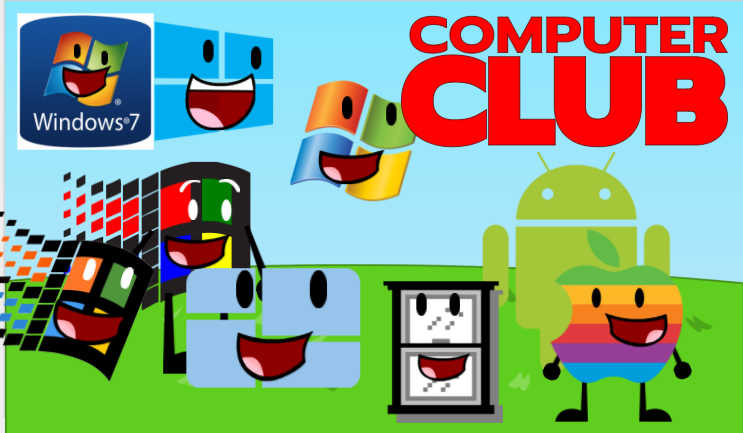 Computer Club

Granger is offering an after school Computer Club.

The first meeting will be October 16, 2018.

Meetings will be every Tuesday through January 8, 2019.
Click here for permission slip.
Peer Mentors
Working with Granger's self-contained students to help engage them in social activities and to help with life skills. This activity takes place on Wednesdays from 3:05 -3:45 p.m.
Clip here for permission slip.
---
Granger Science Teacher Finalist for Presidential Award of Excellence
Sixth Grade Granger Middle School science teacher, Kailin Macak, was named one of six finalists in Illinois for the Presidential Award for Excellence in Mathematics and and Science Teacher.
Mathletics Space Race Second Place Finish
Project Arrow Math students competed in an online math completion, the Mathletics Space Race. Mrs. Edwards is so proud of their effort and excitement throughout the two week competition. Their dedication earned them a second place finish in this national competition!
Congratulations!!!
September 2018: ATHLETES OF THE MONTH
8th Grader
Caitlin Clish
7th Grader
Genevieve Gonzales